July 2022, Cotonou session: a great success!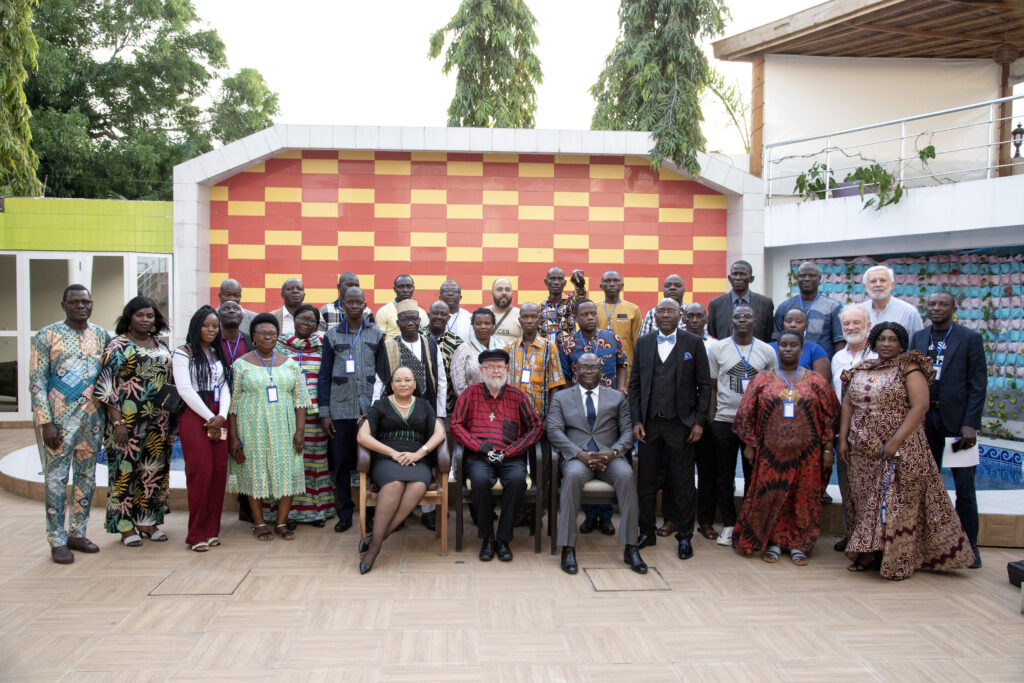 Two years ago, in response to the interest shown by several of our African partners, Healing
of Memories Luxembourg agreed, at the request of these groups, to take up the challenge,
along with the IHOM (South Africa), of offering a training programme for Francophone
Africa. As the IHOM's language of communication is English, it had been difficult until then
for these partners to gain access to healing of memories information and activities, which
they felt to be vital to people in their countries. The aim was therefore to enable these
groups to learn the healing of memories methodology so that they could implement it in
their own social and cultural context.
Thanks to the support of the Partage Luxembourg Foundation (through a framework
agreement with the Luxembourg Government) and the Foundation of Grand-Duke Henri
and Grand-Duchess Maria Teresa, this idea is now becoming a reality! From 15 to 25 July,
the very first facilitator training session in this programme was held in Cotonou (Benin). 29
participants from 7 countries – Benin, Burkina Faso, Côte d'Ivoire, Mali, the Democratic
Republic of Congo, Senegal and Togo – attended this introduction to healing of memories
and the role of facilitators and showed great commitment throughout the session.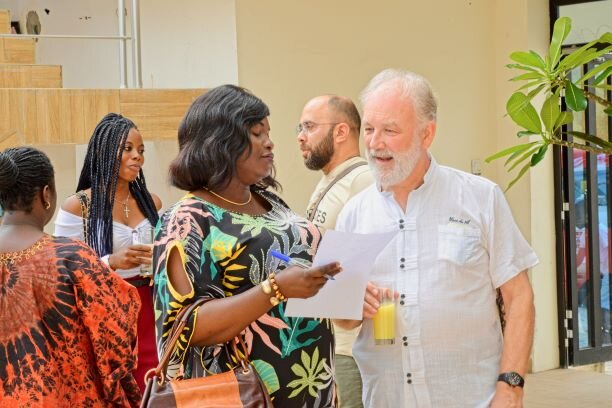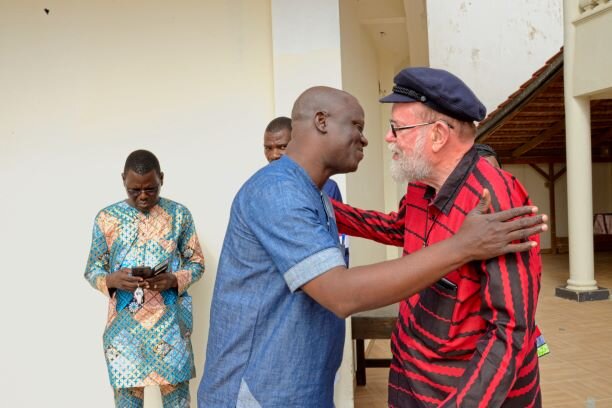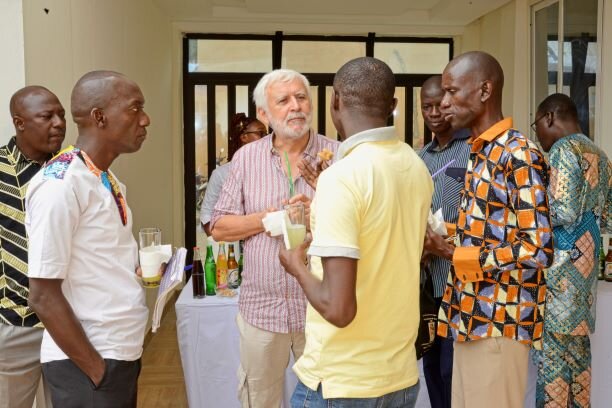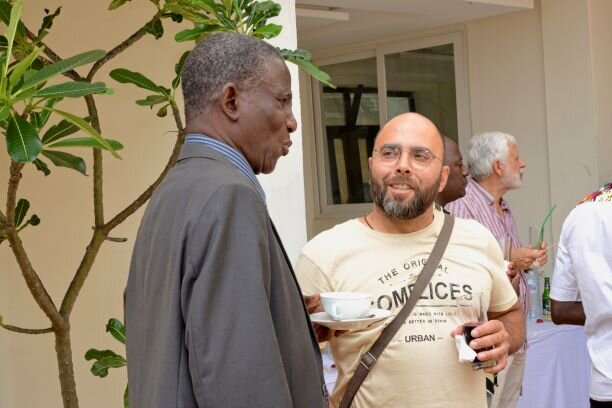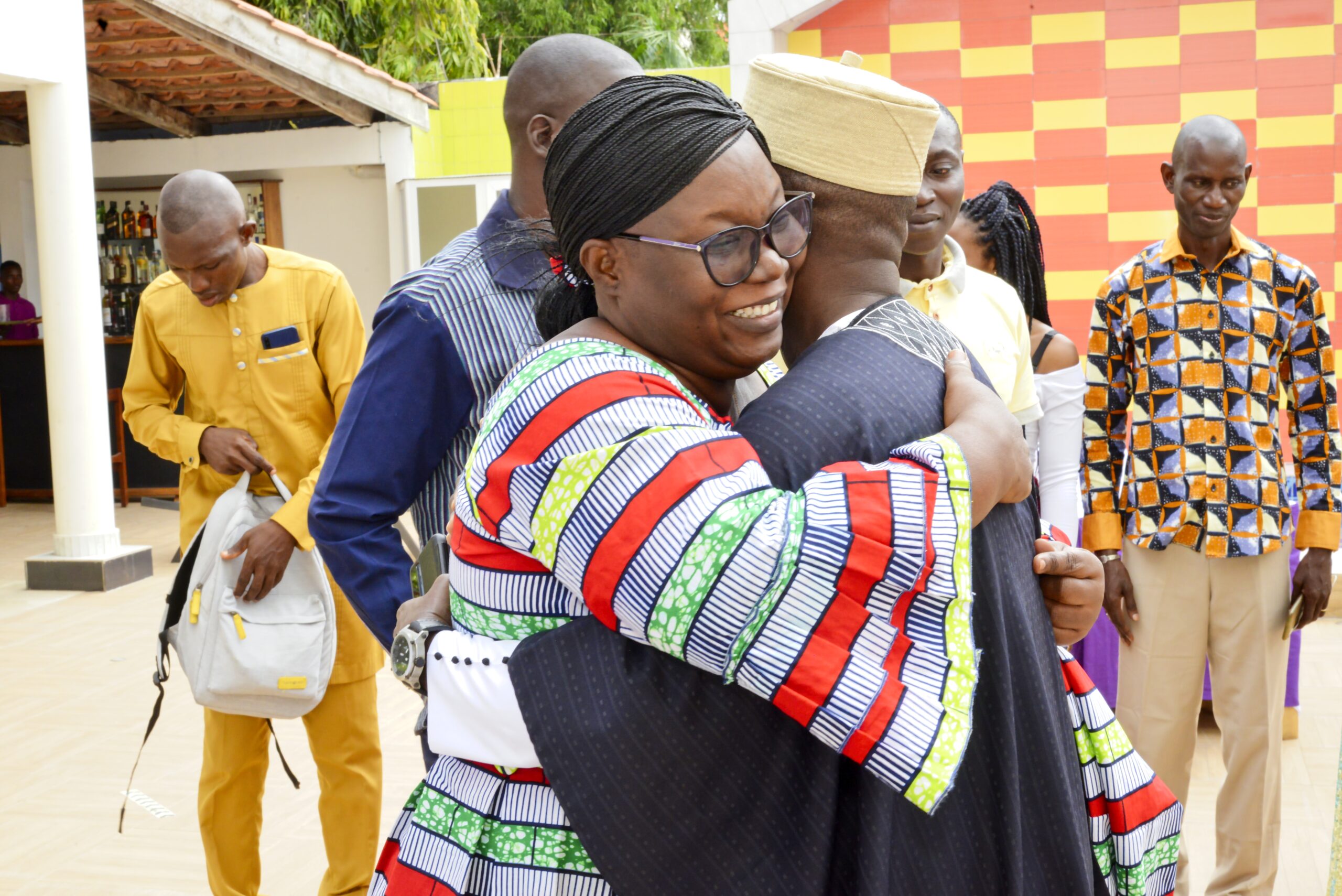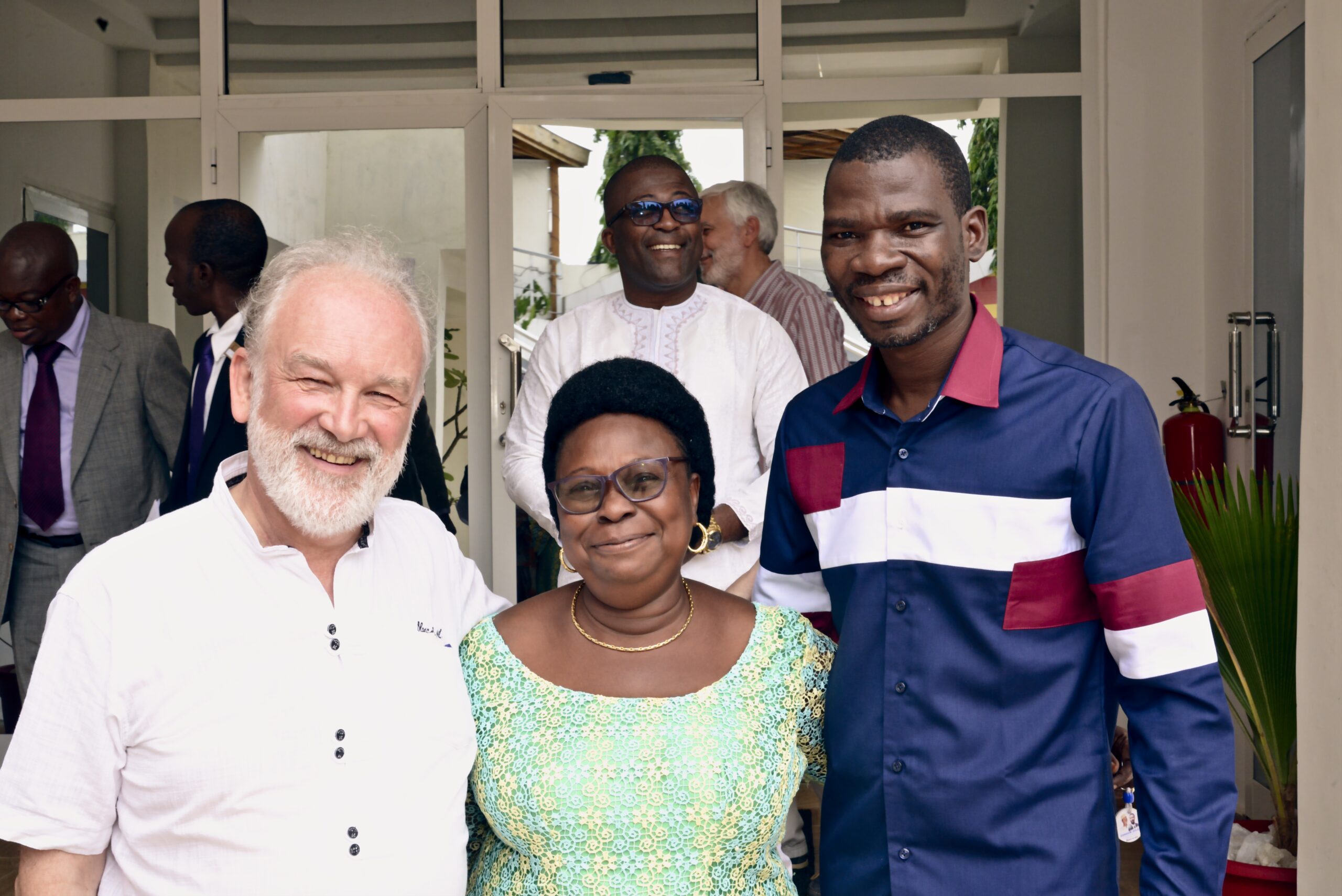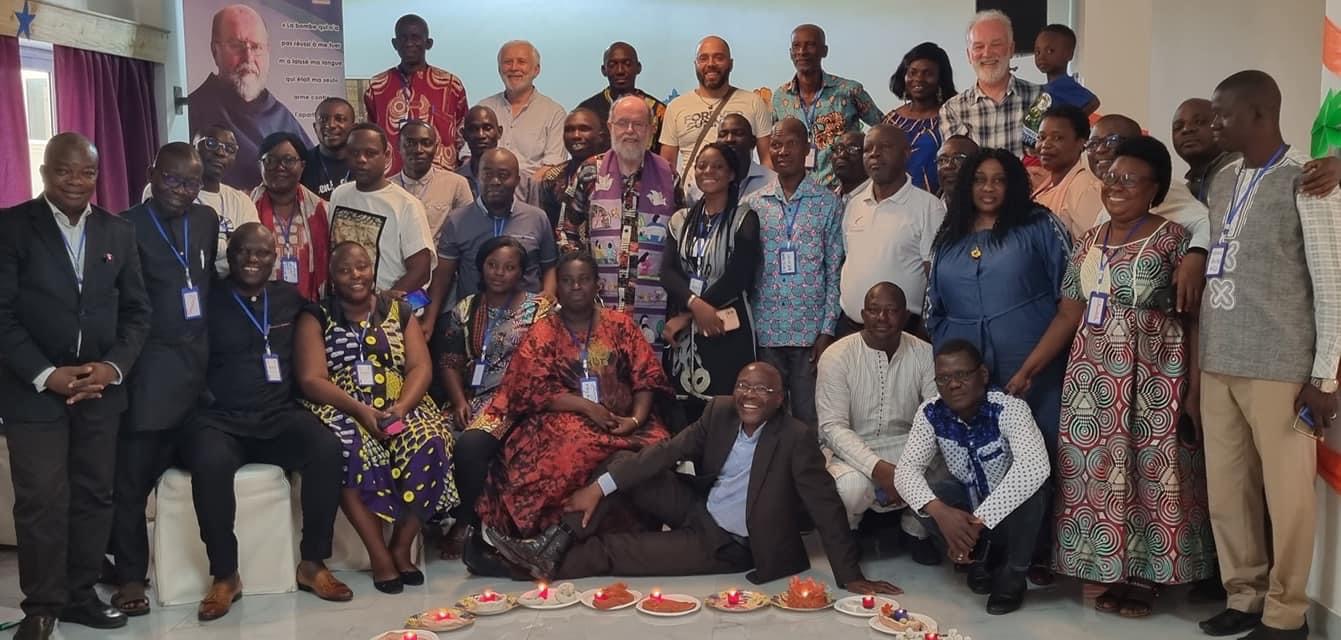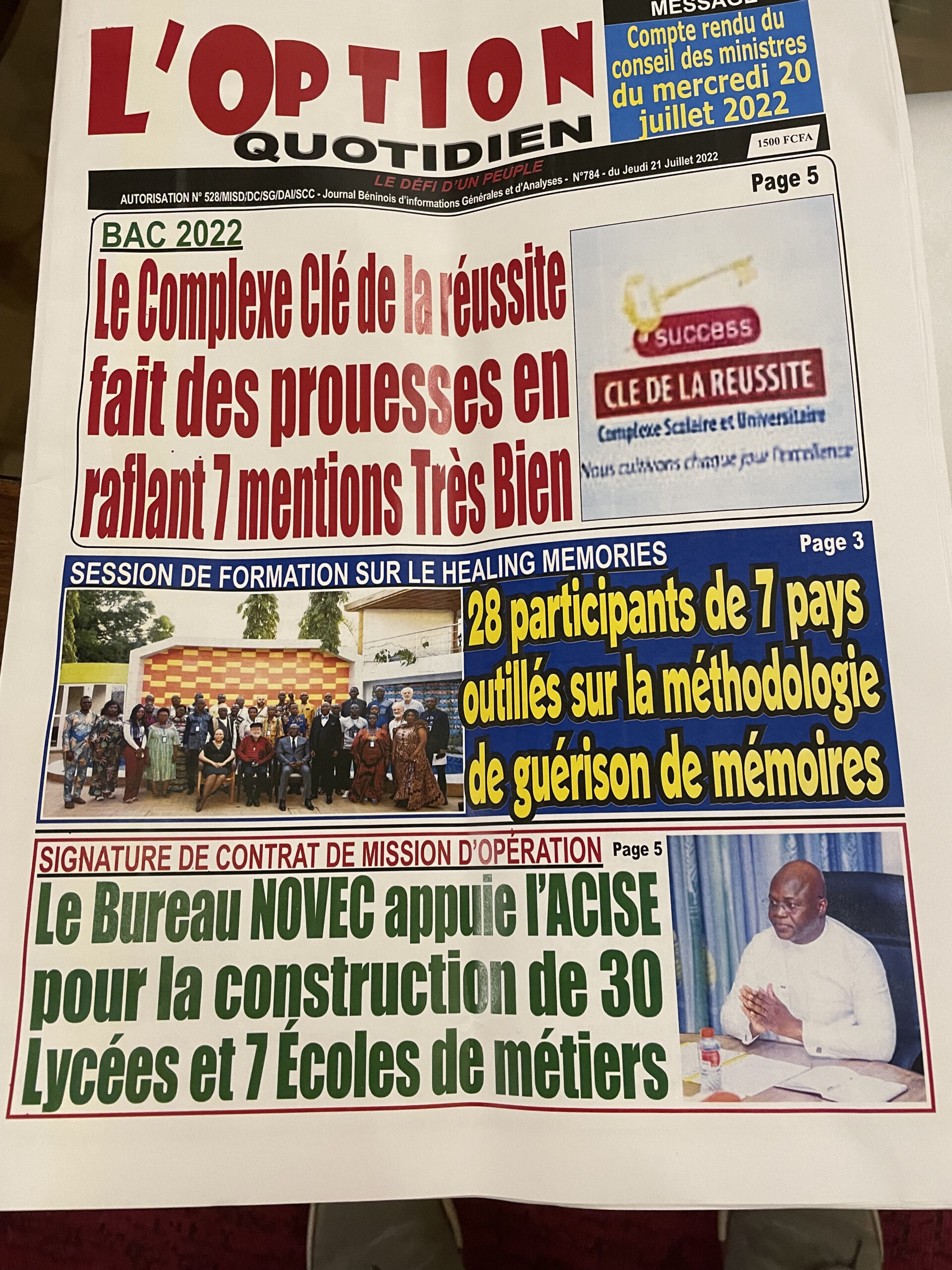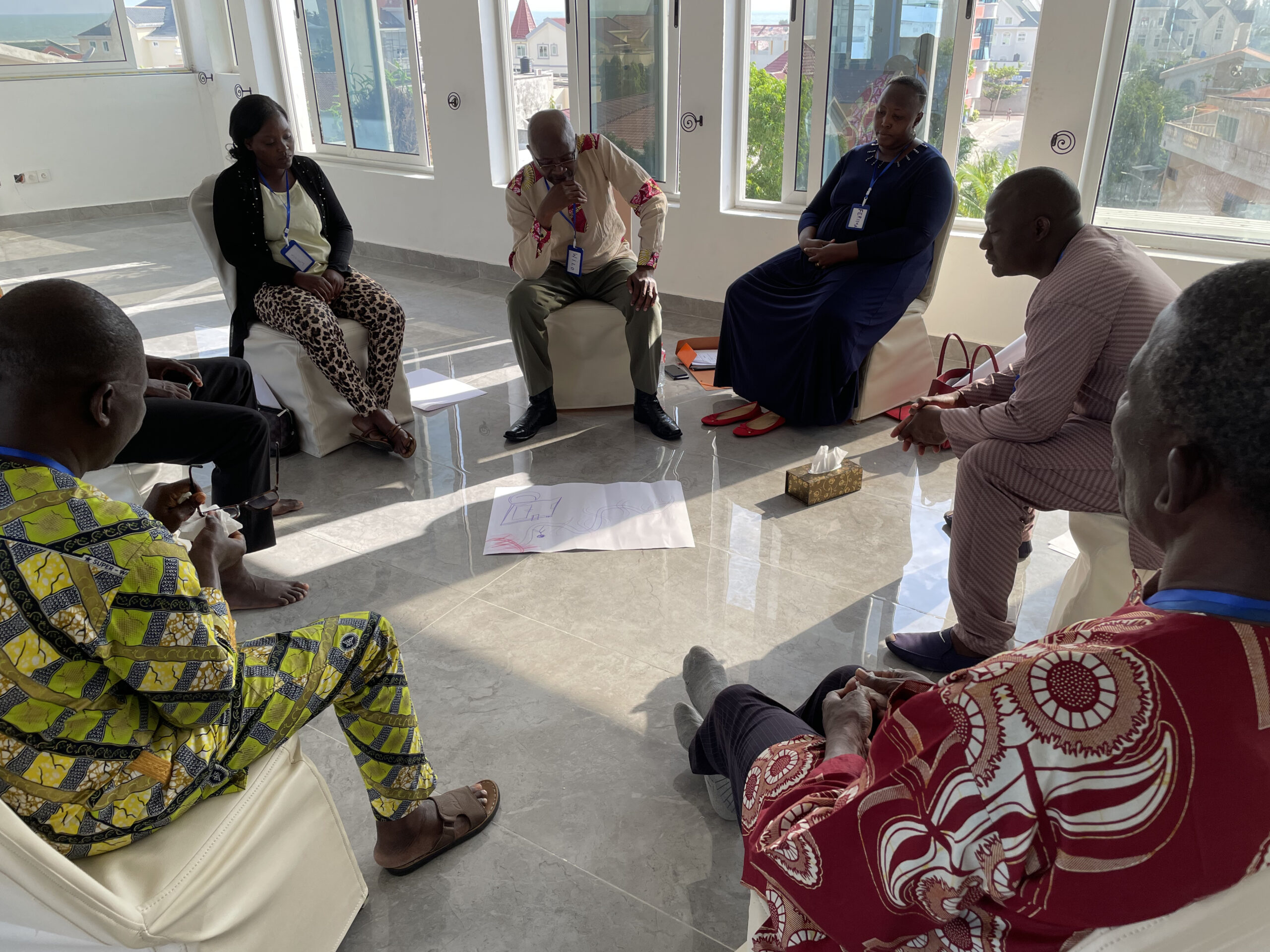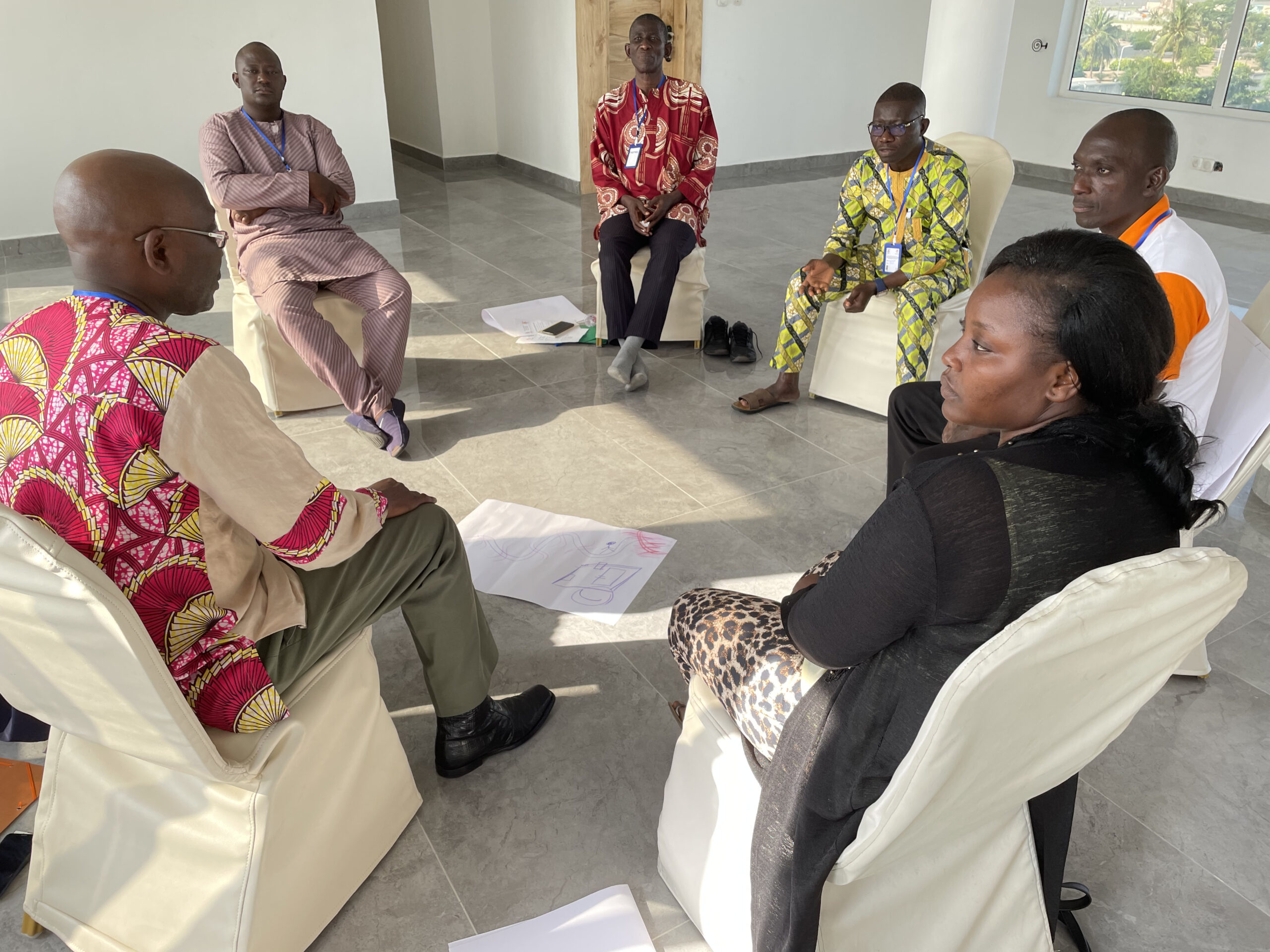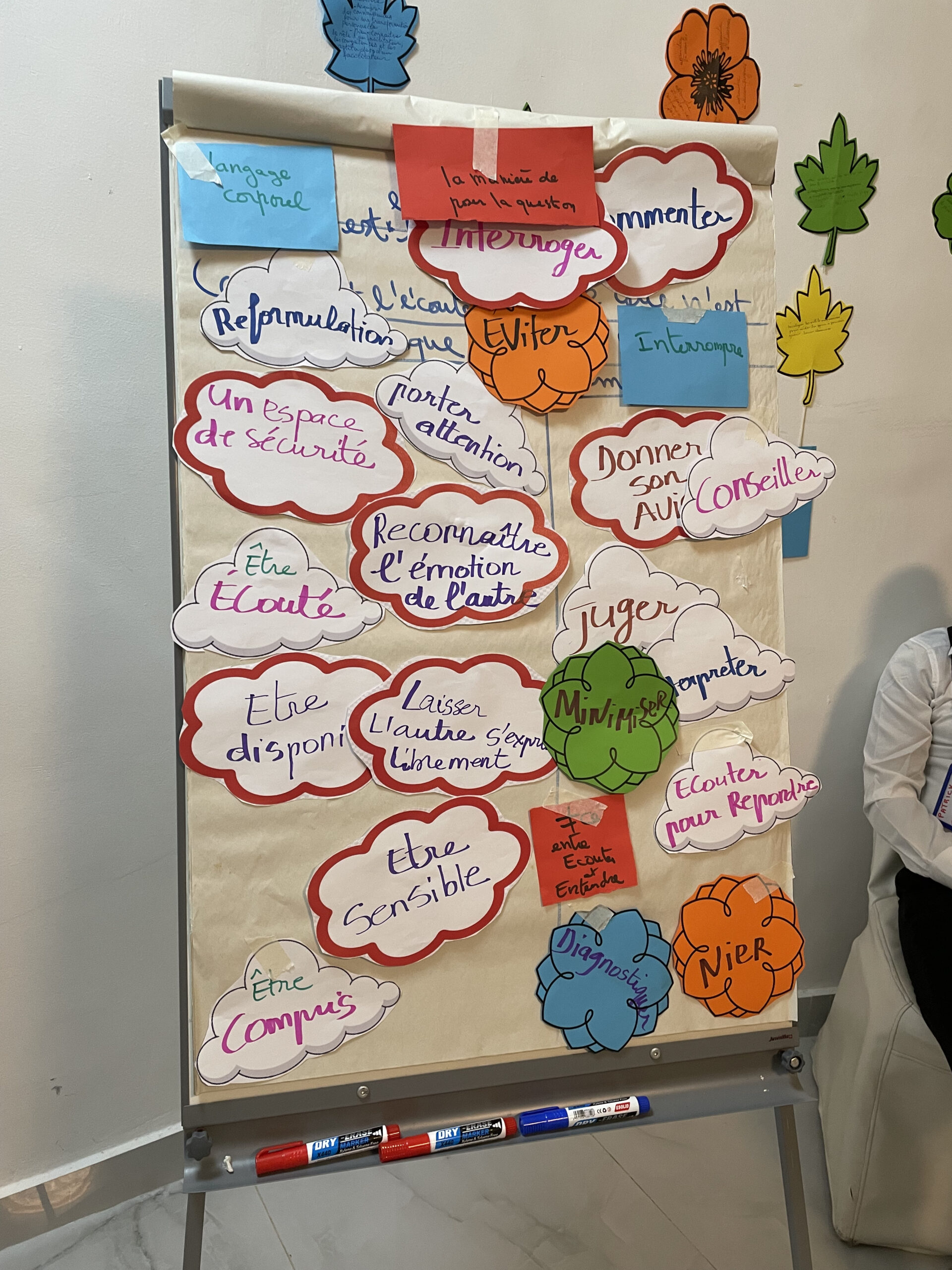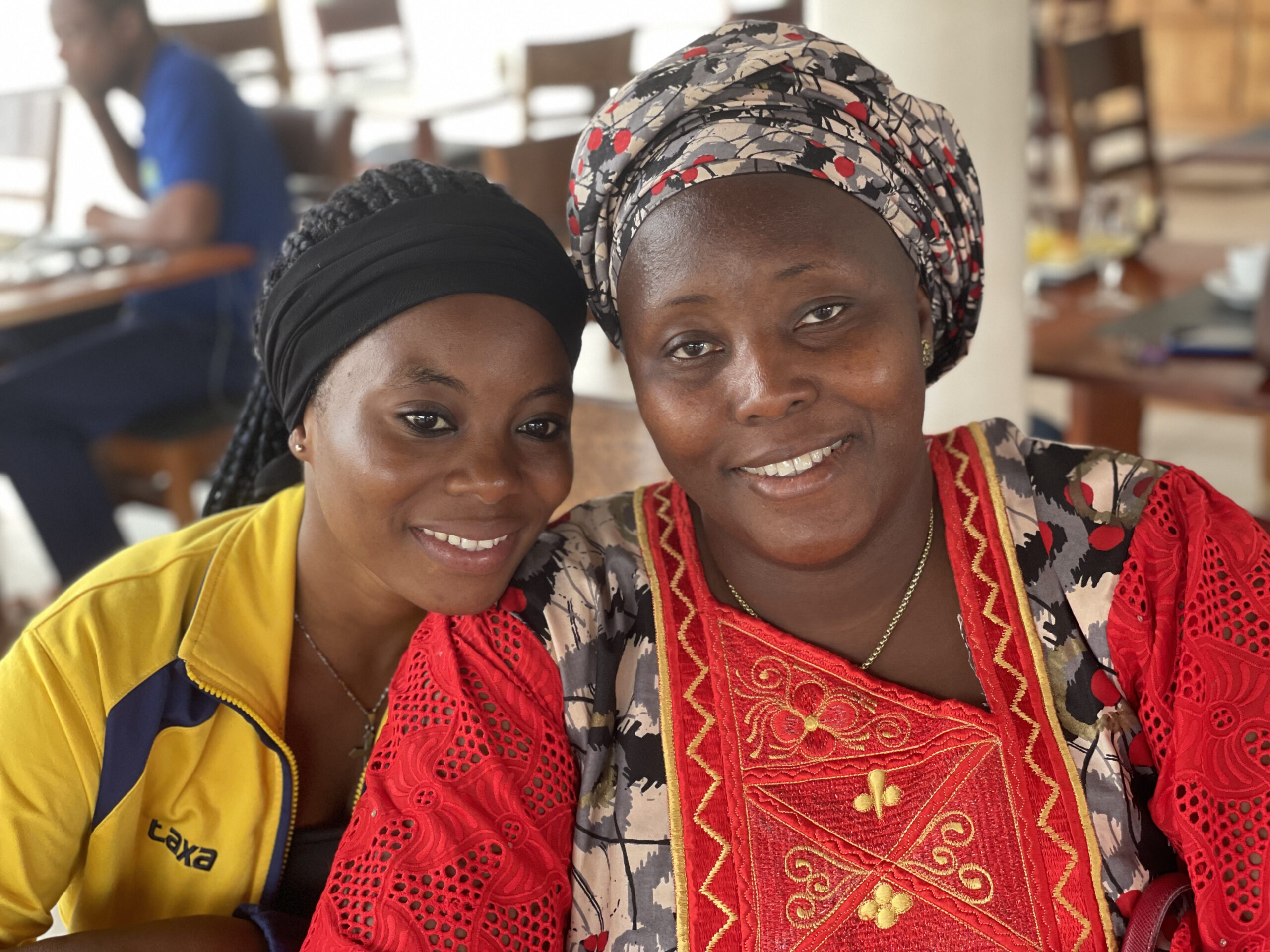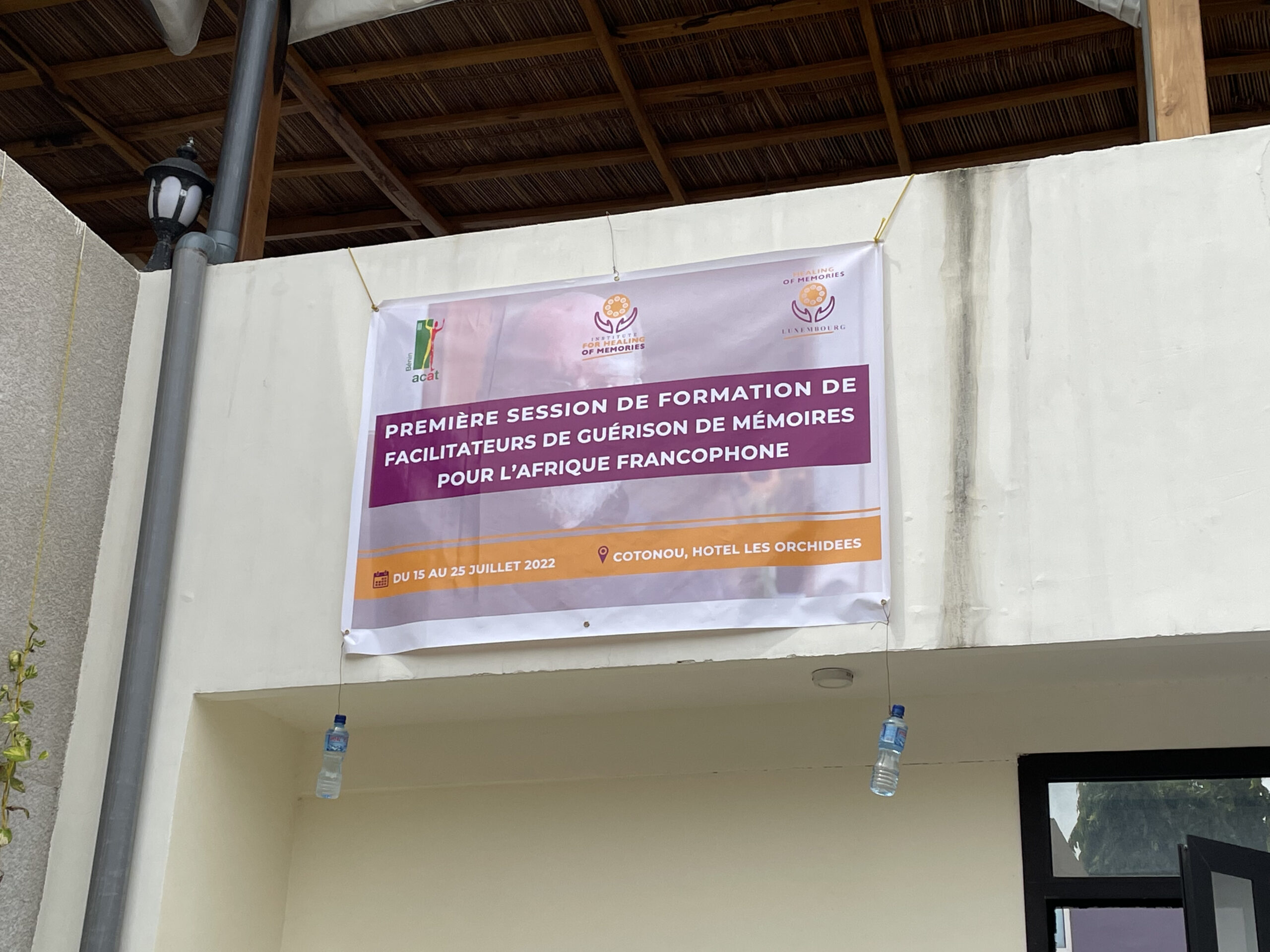 The team of coaches included Fr Michael Lapsley, President of the Healing of Memories
Global Network, 3 co-workers from South Africa (Loret Mougani, Wilondja Rashidi Williams
and Fatima Swartz) and 3 others from Luxembourg (Patrick Byrne, Javier García Alves and
Valdemar Santos). Organisational arrangements in Cotonou were coordinated by the very
hospitable ACAT-Benin team, to whom we are extremely grateful.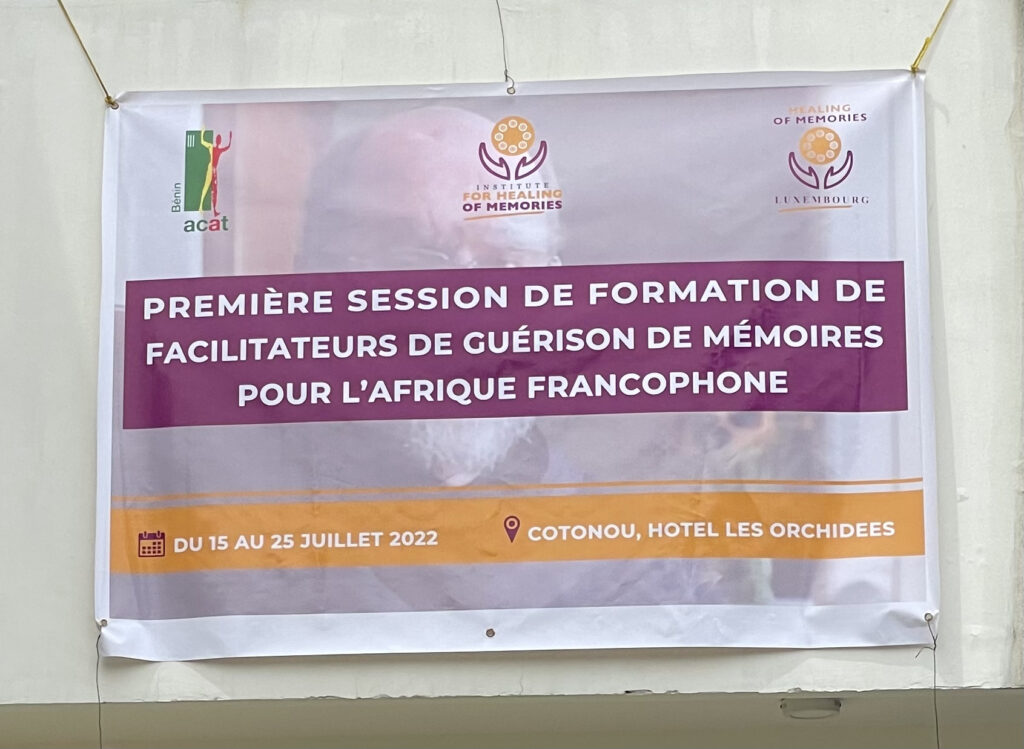 The 29 trainees at the course decided by mutual agreement to call themselves the
"Desmond Tutu Class", in tribute to the Emeritus Archbishop of Cape Town, who died six months before the session, and who had been such a loyal supporter of healing of memories work and patron of the IHOM from the outset in 1998.
Over the 10 days, the 29 trainees were introduced to both theoretical and practical aspects
of the subject matter in a very friendly and joyful atmosphere. The session covered a wide
variety of exercises:
practical experience of a healing of memories workshop (2.5 days) and a Phase 2 workshop
(1 day)
introduction to the history and philosophy of healing of memories
learning about the role of the facilitator
outing to Ouidah – walk and meditation along the Slaves' Route
role-playing exercises
drawing up a roadmap for each national group: a timetable of practical work to be carried out in each country in 2023.
The session was punctuated by lively songs from the different countries represented.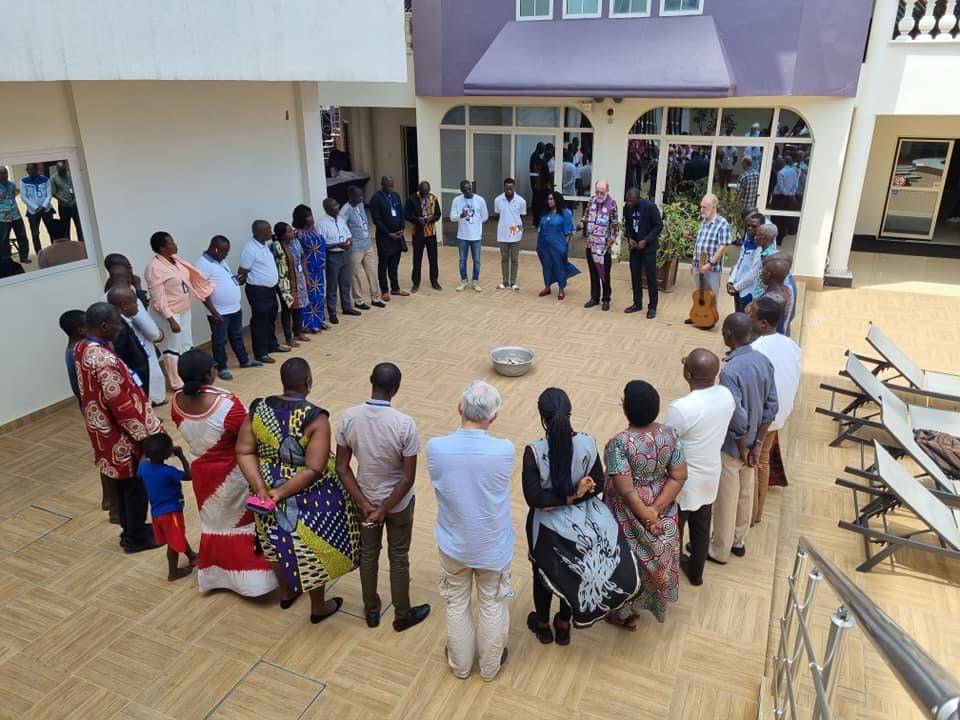 LesThe three patrons of the 2022 session honoured us with their presence at different
moments:
H.E. Mrs Robina Marks, South African Ambassador to Benin and Togo; Archbishop Roger
Houngbedji of Cotonou; and Mr Pascal Essou, National Ombudsman of Benin (represented
by his personal assistant, Mr Pascal Tchiwanou).
Over the next few months, as part of their practical training, each team of trainees will be
called upon to organise a workshop in their own country, under the supervision of two
trainees, for a target audience wishing to experience healing of memories at first hand.