Michael Lapsley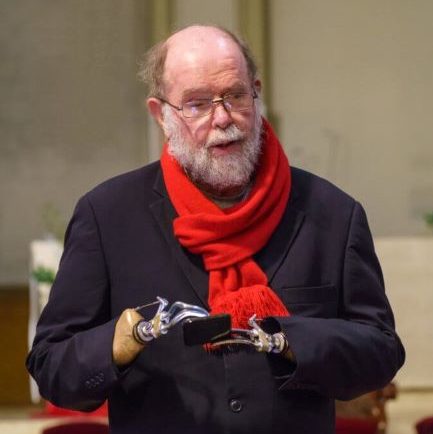 Anglican priest and anti-apartheid militant who in 1990 lost both hands and an eye in a letter-bomb attack sponsored by the South African secret service. Strengthened by the support and affection he received from people all over the world, Michael Lapsley embarked on a long journey of recovery which enabled him, as he puts it, to move from victim to survivor and to emerge from this ordeal as the victor.
After the fall of the apartheid regime, realising that South Africa was still a "deeply divided and wounded society", in 1998 Michael Lapsley founded the Institute for Healing of Memories (IHOM). (*)
On 17 June 2021, Michael Lapsley was elected first President of the Healing of Memories Global Network, which currently brings together groups from the following countries: Canada, Lesotho, Luxembourg, Myanmar, Namibia, South Africa, Sri Lanka, USA and Zimbabwe.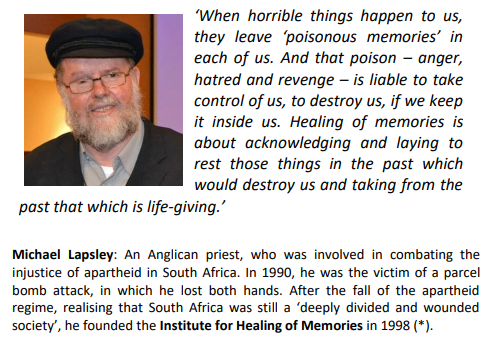 (*) See the following documentary films:

Michael Lapsley – Healing the Wounds of the Past (7 minutes) : (English-French, subtitled)
The Father Michael Lapsley Story (16 minutes)