27 February – 16 March was a very busy and rich period for our association, not least with the visit to Luxembourg by Michael Lapsley, founder of the Institute for Healing of Memories (South Africa) and President of the Healing of Memories Global Network.
One of the main events was a Phase-2 healing of memories workshop. This stage of the healing of memories process is open to anyone who has already participated in a standart workshop. 17 people, including 4 who came specially from Germany and 3 from France, took part in this event on Saturday 4 March, under the theme "Dealing with anger – Overcoming hatred – Struggling with forgiveness".
The workshop, which was held in the Fieldgen School, was marked by intense and deep sharing in a very friendly atmosphere. Here are few quotes from the verbal evaluation at the end of the workshop: "liberating experience", "relief", "inspiring", "at peace", "kindness", "gentleness and calm", "invigorating", "gratitude", "moving", "courage", "surprise", "there is always a light",…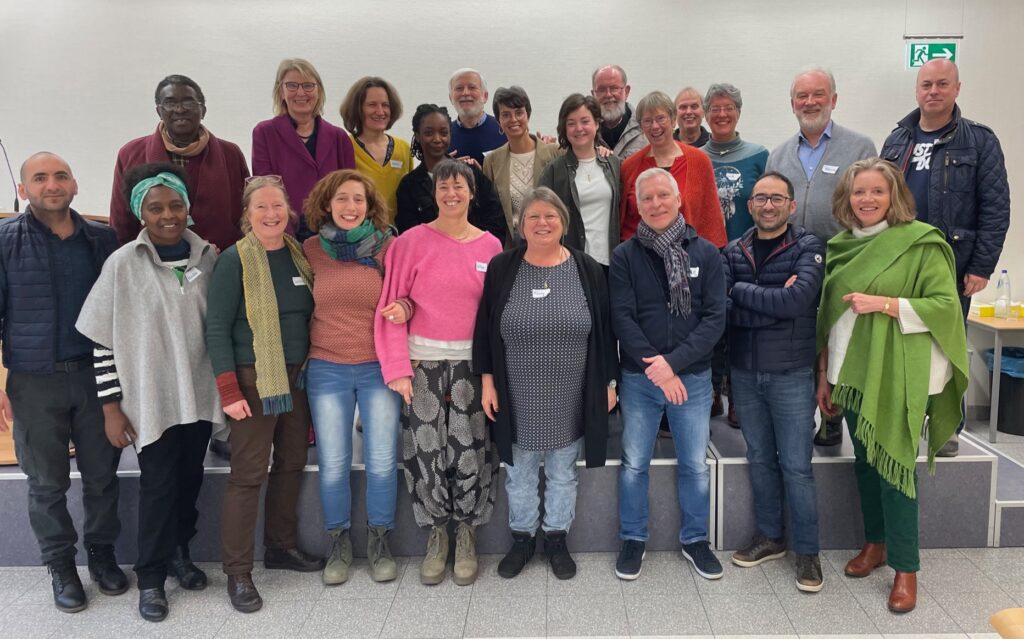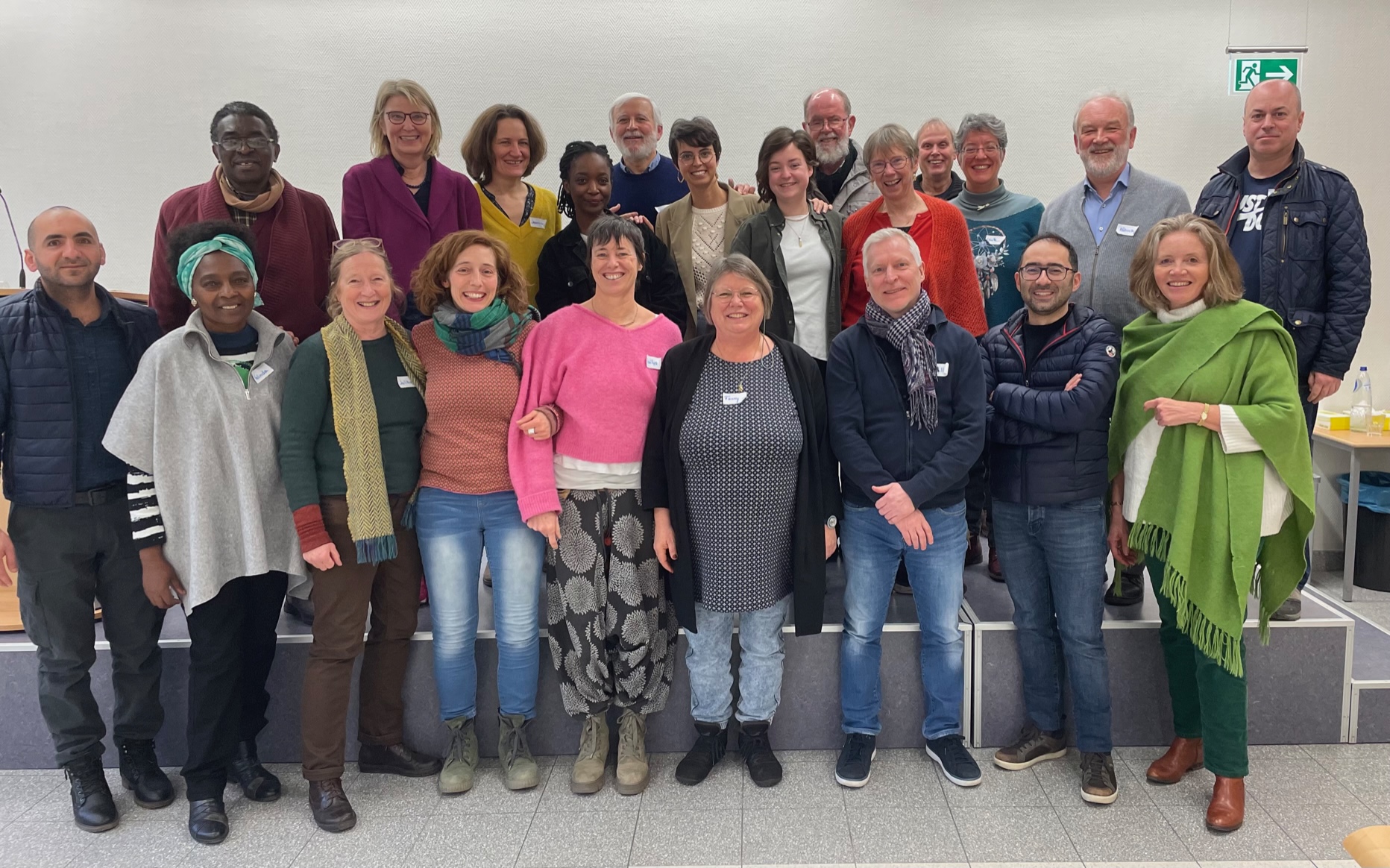 A week later, on Saturday 11 March, a day training took place for the whole Luxembourg team facilitators. 13 members of the team were able to participate in this event led by Michael Lapsley at the Centre Jean XXII. Alternating between discussions, role plays and recap sessions in plenary and in small groups, the participants were able to gain a better understanding of certain elements of the healing of memories workshop and the role of the facilitator in these sessions. It was also an opportunity for team building and looking ahead to the work of the next few months, including the next workshop to be held on 10-12 November 2023.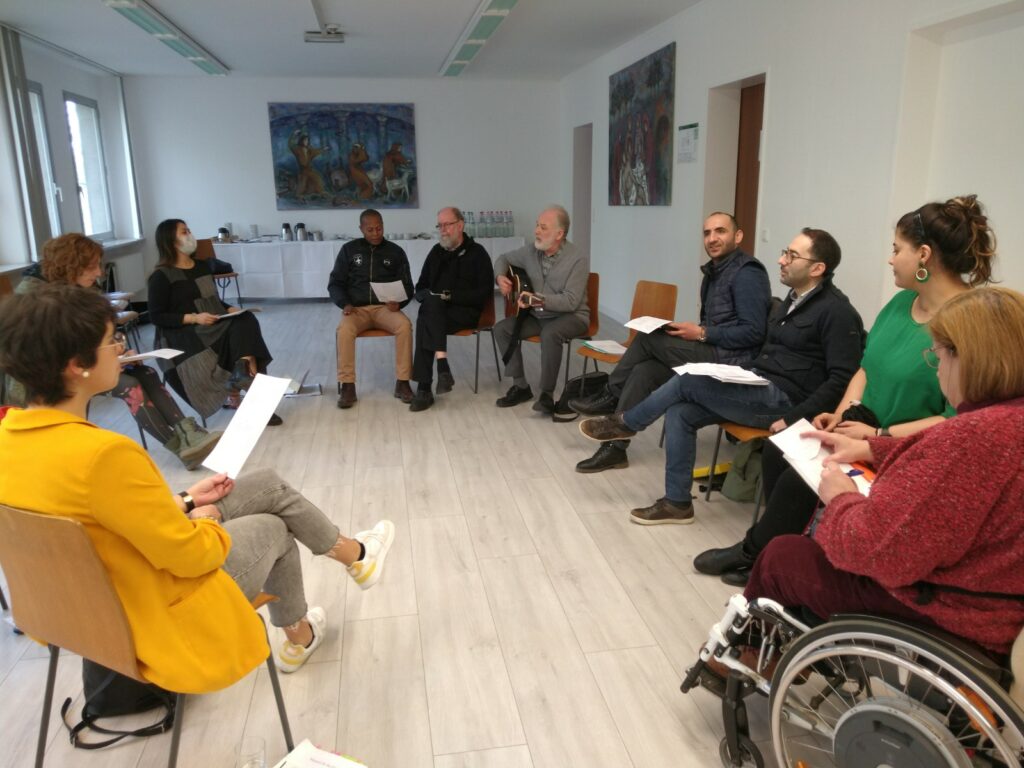 From 13 to 15 March a workshop was held at the Luxembourg Prison, in Schrassig. 11 inmates were able to live the healing of memories experience, engaging and sharing deeply, and showing great mutual solidarity. Visibly moved by the story-telling sessions in small groups, but also by creative exercises, the conversations in plenary, especially on the difficult theme of forgiveness, as well as the all-important party-time, the participants also said how grateful they were to have spent this quality time together.