Healing of Memories groups and contact points exist in a variety of countries around the world *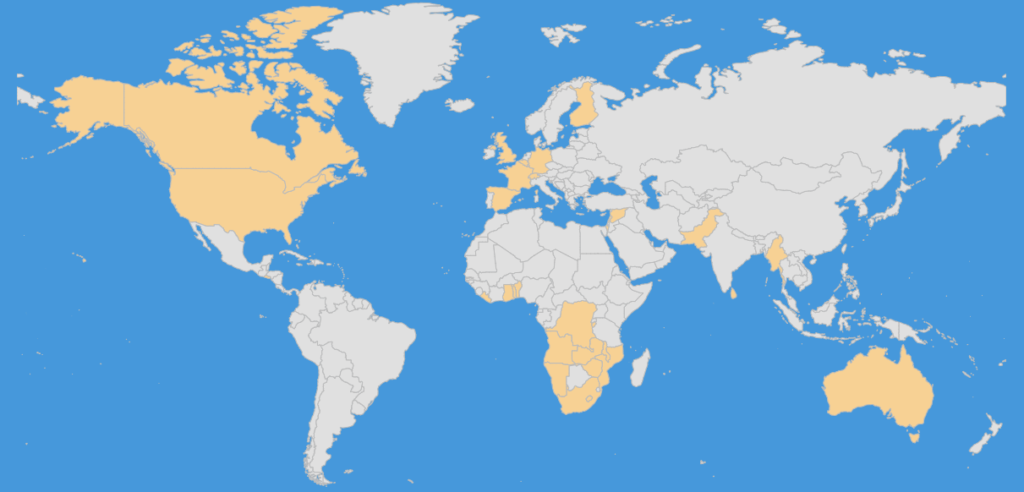 Healing of Memories Global Network
Drawing their inspiration from the IHOM in South Africa, many healing of memories groups have sprung up and developed, in different shapes and sizes, around the world, often in the aftermath of a visit to the region by Michael Lapsley. In 2019 the Healing of Memories Global Network was set up, bringing together all these groups.
Other healing of memories websites
… in South Africa
Institute for Healing of Memories
The Institute for Healing of Memories (IHOM) was founded in 1998 in South Africa by Michael Lapsley.
… in the United States
The first healing of memories workshop in the United States was held in March 1999 in New York. It was a great success and facilitators were subsequently trained to provide regular workshops in the USA. The Institute for Healing of Memories-North America has been oil existence officially since 2009, when it was incorporated in Delaware, and has groups in half a dozen States.
… in Canada
In Canada, the Montreal Centre for Services in Restorative Justice (CSJR) has integrated a healing of memories programme into its activities. It has offered workshops on a regular basis since 2016. HOM-Luxembourg representatives have helped on several occasions with the facilitating of these workshops. A healing of memories group is also active within the Edmonton Anglican Diocese.